Biography of ReefDVMs
In 2004 Molly and I (Ryan) started ReefDVMs.  We strive to help people through chats, blogs, video and media sources free of charge to enjoy, create and inspire the hobby of saltwater aquariums.  We both personally started with typical small fish bowl tanks filled with Minnesota conditioned tap water and goldfish.  Ah yes, a humble beginning many years prior.  Once together we realized our passion and love for the aquarium world.  This started us on the journey of knowledge to discover the excitement, joy and wonder of the world in our oceans.
To date we have had multiple tanks in multiple houses.  Everything from freshwater game fish to African exotics.  We dedicate most, if not all, our current time to the marine side and in particular the reefs.  We love seeing them in our house and are challenged daily to grow and make them better and that is why ReefDVMs is here.
ReefDVMs is a page dedicated to the Marine Aquarium creation and progress as we build our dream reef to share with you all. Feel free to ask questions about our reef, others and yours.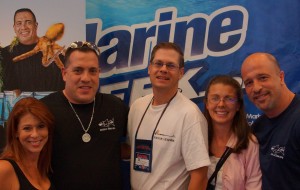 Disclaimer
The purpose and content of this site is to provide general help information regarding the saltwater hobby.  We make no representation or warranty regarding the products, tools or supplies seen here or within our site.  We shall not be liable for any direct or indirect losses or damages of any type, including but not limited to punitive damages, or from personally injury or death resulting from or in any manner related to the information contained with in the site here or on Facebook, Youtube or other media sources.  The viewer expressly agrees that ReefDVMs and its agents shall not be liable for any damages or losses related to the information on the site or associated sites, products in or discussed in and content of any video and hereby agrees to hold the foregoing harmless from any such losses or damages.