Duncan colonies form via long, tubular corallites with stunning neon green oral discs.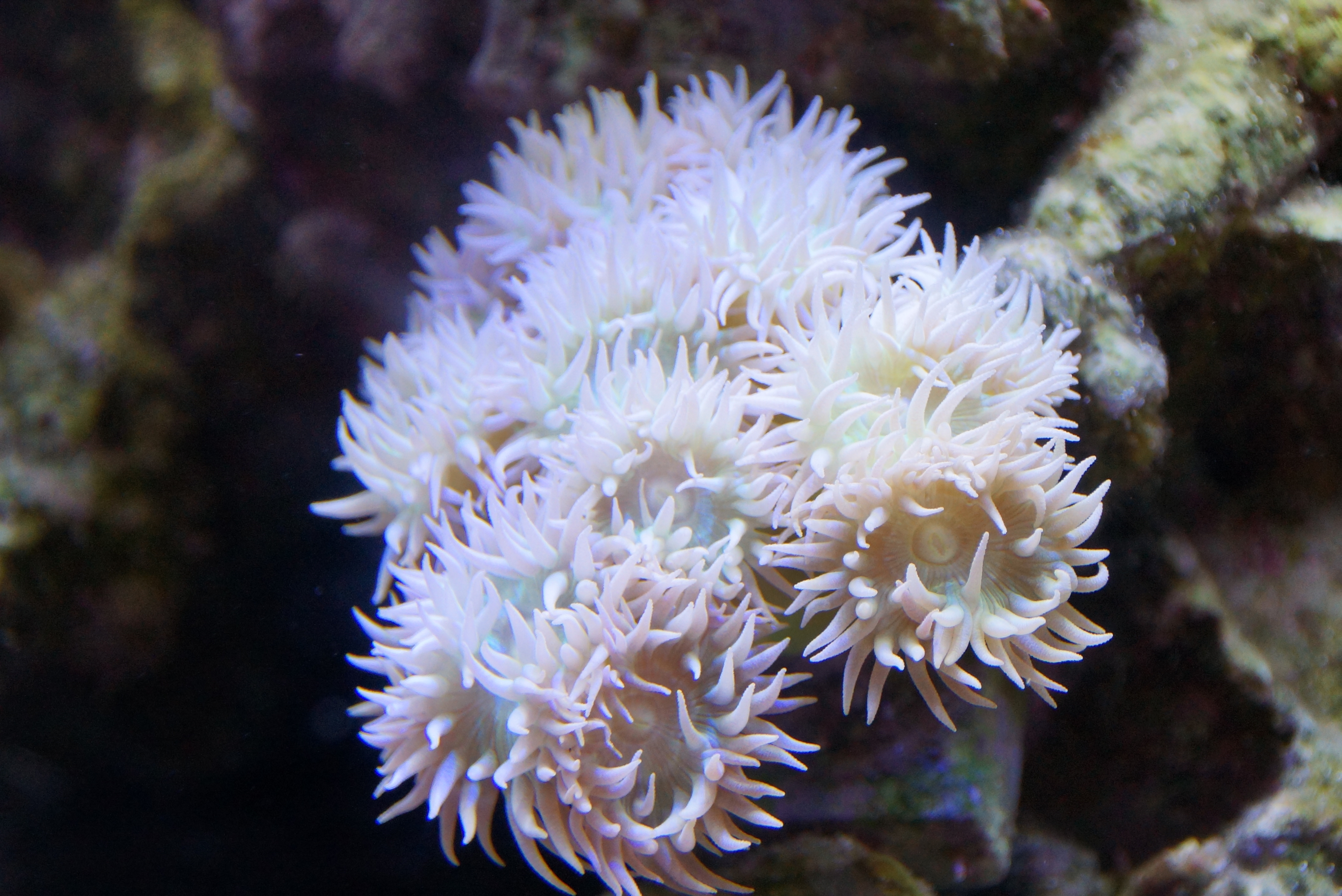 Tentacles that retract when disturbed, but otherwise remain out. They were imports of Australian corals shipped to the United States, but now raised here.
This coral prefers to attach to solid objects in soft, sandy areas. In the aquarium, place in low current areas with low to moderate light.
This coral is peaceful and does well with other non-aggressive corals and invertebrates, They feed by photosynthesis via the symbiotic algae zooxanthellae that thrive on the colony, but they love meaty marine foods.