Sometimes it is neat to see our progress on our larger reef tanks but also people can express and show beauty of a smaller type, the nano reefs.  These are very popular systems and can be very cool.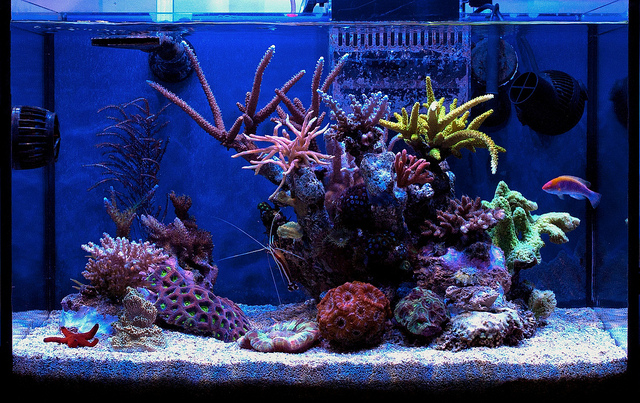 The difference really is how they are managed for the systems have less water volume and hence it takes a close eye on them for them to succeed.  Here is a great one by NanoTopia.
This reef is managed with a DIY inspired setup of high quality, well organized equipment and currently on the ZEOvit system.   This is truly one of the best little reefs we have seen and followed. =) See more of her photo shots below.
 http://www.flickr.com/photos/69127610@N03/8594457576/